Close-up of a puppy dog,
Any one that proposes using diesel or gas because of the impact it "might" have on our national grid (which by the way depends on where you live, i.e. Nuclear power plants for California, renewable hydro-electric for Las Vegas, etc...) pales in comparison to incidents like... oh say... the GULF OIL SPILL!!! What did that cost so far? Tens of billions. Not to mention the amount of lives it has ruined! Wonder how many electric cars could have been made and powered over the course of a year on that bill?

Internal combustion engines should have died off over 50 years ago.
---
Day Cute Puppies and Dogs
Wizard of Woz
Jan 15, 08:32 PM
Ahahaha. While some of you have some true criticisms, (and correct IMO) of the keynote, some of you are acting like spoilt little children.

Personally I enjoyed the keynote, except for the $20 iPod touch upgrade, which is a bit of a slap in the face.

The MBA is a complimentary machine to me. I have a C2D 20' iMac on my desk, but need something ultra-portable and light to carry at school. Something that could fit in a tiny little satchel - even a MB is too big - therefore the MBA is perfect for me. It's a machine to take notes, write reports etc on. I'd simply transfer work off using my 2GB Flash drive.

I would like to see an app that could use the touch gestures to draw diagrams - that would be great for Science, Maths etc.
---
Cute puppies pictures and
zombitronic
Oct 7, 01:16 PM
The device should now be the focus. The service should be an afterthought in the background.

that's called an iPod touch - not a phone

The iPod touch does not apply. We're talking about an equation of device > service vs. service > device. You're talking about a device without any service.
---
Puppies - Cute Puppy Dog
hate to ask a stupid, perhaps already answered a gagillion times, question but

is there a live feed of today's proceedings?
---
Tags: cute, dog, dogs, hotdog,
Man, that is a crummy little house by Silicon Valley standards if I ever saw one. I live in the neighboring town (Portola Valley), which is essentially the same as Woodside, and hence know many homes in the area (including the one I live in). And by current standards around here, not having a private bathroom for EACH bedroom, and a LARGE closet, is pretty substandard. Also, to only have *1* walk-in in the master rather than 2 is not good. No home theater? Large gym with panoramic views? Sauna/steam room/? Sun room? Library? Detached guest suite or guest house (in-law/nanny quarters, etc.)? Swimming pool? Hot tub? This honestly doesn't look like a place where a man of his caliber would be living full-time. Of course his house in Palo Alto isn't huge, either, but at least it is charming, historic, enchanted.

He has a number of kids, so I'm not sure how they would all fit into this small space with their friends when, e.g., everyone comes home for summers, holidays, etc. Typical houses for higher level people in the Woodside area would have at least 6-7 bedrooms, a bathroom for each bedroom, plus several additional half bathrooms, and probably about 10,000 squ. ft.

Only thing that makes sense to me is that he would view this as his retirement house since it'll only be done ~5 years, anyway. And I suppose for retirement people like to keep it small and simple. That would make sense to me and might hint at when he might be planning on retiring.
---
cute puppy pictures, dogs
Eraserhead
Apr 25, 04:24 PM
Dear McDonalds: Boom. You just lost a whole lot of customers.

Assuming McDonalds deal with it appropriately and fire the workers in question that is a bit of an over-reaction.
---
CUTE LAB PUPS FOR SALE navi
making the acds a higher resolution definitely means that there will be new ones soon just like the powerbooks screen before the macbook pro

Well then I guess it's awhile until we get new ACDs then, since the resolution stayed the same.
---
cute puppies and dogs.
dalvin200
Sep 12, 03:05 AM
i must be truly sad..

i had dreams of ipods and apple store online with new products.. and then i couldn't remember my credit card details.. ahhhh.. it was strange..

i swear, if this whole event flops... i'm gonna throw all of my apple gear out!! lol..

there's so much hype.. the press is all over it today.. got it on bbc news, sky news reports.. IN YOUR FACE everywhere you go..
---
cute puppies and dogs.
snowmentality
Mar 30, 12:35 PM
I'm not surprised, but I don't like it.

One of the things I like most about the Mac is the amount of well-designed, affordable third-party applications available. On Windows my choices seemed to be either a) crappy and free or b) usable and expensive ($100+). I've bought a ton of software for the Mac that cost $20-30 and is beautiful.

The Mac App Store is fine as an option -- there really are users who would otherwise never even know about apps that didn't come with their machine, for whom a curated, controlled list of easily-installed apps opens up their world. It's a great way to do a list of recommended or highlighted apps -- sort of a nicer http://www.apple.com/downloads/macosx/. But it can't be the only option, not with the restrictions and fees it entails.

I'm okay with a "walled garden" for my phone. I don't want to tinker with my phone, I just want to use it. But I do sometimes need and want to tinker with things on my MBP, in order to do the real, heavy-duty work I need to do. And Apple has a lot of OS X users like me -- professionals in creative, scientific, or engineering fields whose work requires them to tinker. Hell, how would anyone even develop applications if OS X became an iOS-style walled garden?

For these reasons, I think it's awfully short-sighted of Apple to restrict design awards to apps in the App Store. Some applications with great design just won't be suitable for the App Store, because they're more niche or developer-oriented. Apple should still recognize good design and development for those applications.

I get that this might be a temporary thing to promote the App Store, since it's new. I hope that's all it's about.
---
cute puppy pictures, dog
MattSepeta
Jul 27, 12:10 PM
This is why I do not see "electric cars" gaining mainstream popularity any time soon.
---
Cute little angry puppy dog
bikertwin
Sep 25, 11:12 AM
Why are people rating this news as negative? It seems like a decent update to a good program, and it's free for existing Aperture users. What were you expecting?

Yeah, it leaves me scratching my head. Huh? How could any of these features--which people have been screaming for--be bad news?

Or is that the MacBookPro weenies whining that there was no update? Losers.
---
Home - Cute Dogs, Cute Puppies
To complement my earlier screen shots from 2001 and I just found my original upgrade CD! from 10.0 to 10.1 love the way it states "Requires Mac OS X" quite a funny comparison when you look at in just 10 years OS X has gone from a 650Mb CD to a 8Gb Apple USB Drive :eek:
---
Cute Dog Puppy Wallpaper
Look at us debating this, I am sure Apple is having a hard time determining what to do too! I have a feeling they like it to, but you are correct that it is confusing when there are only two options.

However, this doesn't mean I think it should go away. It just needs a little more tweaking! :D
I agree with that last sentence!

The idea of sliders is great, because you can grab it and switch between different tabs without having to look at the tab buttons. You can focus on the tab content instead.
---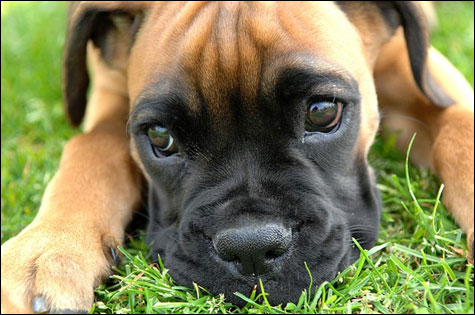 Cute puppies are awesome
HBD, OS X!

http://i300.photobucket.com/albums/nn27/specialkT51/pi-pie.jpg

Oops... Try again:

http://i300.photobucket.com/albums/nn27/specialkT51/c5a50067d628f5938b7ac7c2d5239389.gif

:)
---
see more cute dogs and puppies
Some_Big_Spoon
Sep 26, 01:34 AM
ummmm... may have been said, it's grea that it runs like a normal app now, but hwo do I get it to load from my 1.0 disk to my 12" pb and Macbook? Do I have to shell out again? Where's the love?
---
cute pictures of puppies with
p0intblank
Oct 19, 10:24 AM
Movin' on up!!! :D
---
Gotta love the cute puppies.
Apple Apple Apple... or should I say Steve Steve Steve...

What you are doing right now is what a psychologist would call "diverting." You are simply trying to take away the focus of your own iPhone 4's faults and place everyone's attention on other brands that we do not care about. You admitted you screwed up (congratulations, that is a great first step). Now it is time to take another baby step and fix the problem... your problem... the iPhone 4.

If this is the case then everyone should be complaining to every single cell phone manufacturer and demand a recall from them too. I don't hear or see that, though.
---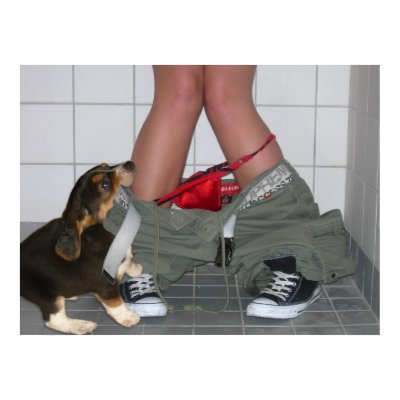 Cute Puppy Dog Poster by
cult hero
Mar 25, 06:04 PM
If you think that John Siracusa (or citations thereto) is a troll, then your ignorance is breathtaking. (The absence of your actually addressing the issue at hand in lieu of ad hominem attacks is conspicuous and dubious.)

Did I miss something? I was talking about Eidorian. And I don't care if he's secretly Steve Jobs. A troll is a troll.

If I hung around on a Nokia-centric site and posted CONSTANTLY about Nokia sucking nowadays and made negative posts on virtually every single article people would label me a troll because that's what I'd be.
---
Close-up of a puppy dog,
Sweet, somthing to check out post work, pre gym!

How long is the keynote speech anyway?

2 hours this time around, which is significantly longer than most keynotes Steve does.
---
Mad Mac Maniac
Apr 27, 08:15 AM
Perhaps a little quick on the draw here but it isn't working for me. The boxes have gone but the actual voting buttons still take me back to the forum index page.
.

same with me. On IE7 running Vista

Edit: Now works! :)
---
larrylaffer
Apr 8, 01:07 PM
"Rating: -45"

haha
---
... "Apple seriously need to reconsider leaving out 3G and the ability to install software if they want to make it in the smart phone business", a phone that doesn't let you install new software is by definiton not a smart phone. ...I find this whole "Apple invented the smartphone" argument amusing. But your sentence there, in all its self-contradictory glory, gets to the heart of the matter. The word 'smartphone' preexisted the iPhone (by your own admission). So no matter what new features it had, and however much it revolutionized the market, the iPhone was not the first smartphone. Come up with a new word, maybe GeniusPhone. Apple likes the word 'genius'.
---
Yeah. I love the products but I loathe the man. Then again I'm just a regular user and not one of those scary MacDroids. You know, the ones with the blank stare, the ones that repeat mantras about Windows viruses and the dreaded blue screen of death... some even believe Windows gives you AIDS. They're kind of like scientologists or Jehova's Witnesses. But you gotta keep in mind those were the ones he was addressing, as always. Hence the smugness. The Keynote is his church and he is their god. Notice the constant applause and cheering over stuff like, oh, some new button or menu item. Mac will always be my second platform because these people just scare the poop out of me.

Whatever you are attempting to sell is failing the 'smell' test (if you follow me). You do not know the man I am fairly certain. I am always suspicious about how well screwed on people are, who see others as mindless droids and cannot keep their bowel movements under control. :confused:
---
After all of the comments about how great Aperture ran, and considering how crappy it was running on mine, I decided to take into the Apple Store.

The video card is defective and they are replacing it. No wonder my experience with the program stunk.

:)
wow, that's good news (kind of)! hope it improves your experience... :)
---